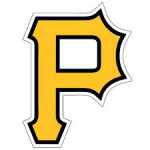 The Pittsburgh Pirates had no answer for Chicago Cubs starting pitcher Mike Montgomery in a 6-1 loss last night at Wrigley Field. Jordy Mercer's solo home run in the seventh inning was the Pirates only run. Mercer had three of the Pirates six hits. The loss pushed the Pirates to eight games back in the National League Central.
The Bucs and Cubs play again tonight at 8:05pm. Pre-game on WISR 680am is 7:40pm.
Adam Frazier was placed on the 10-day disabled list Monday after he strained a hamstring in his right leg during the third inning of Sunday's game in Cincinnati.