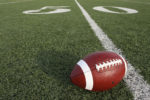 A lawsuit filed by the Butler Area School District against the PIAA regarding the playoff eligibility of their football team is moving back to state court.
According to Superintendent Dr. Brian White, a ruling made by federal judge earlier this week dismisses a number of the questions the PIAA requested to be decided by a federal court.
"It did not dismiss the components of the case that are contractual in nature, but did state that they are state issues and not federal issues. So my understanding is that those will need to be resolved at the state court now."
White went on to say that this ruling does not affect Butler's football program or student athletes preparing for the upcoming season.
"They're preparing to compete for every game and trying to build the program so I don't think that it changes much at all other than I think we all would like it to be resolved."
The PIAA could choose to appeal this ruling with new information. The date of next action on this case in state court is not known at this time.
The post Football Lawsuit Moves Back To State Court appeared first on ButlerRadio.com – Butler, PA.