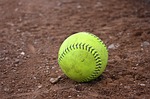 High School Sports:
Baseball:
–Butler-12 Allderdice-2.
–Seneca Valley-2 North Allegheny-1.
–Moniteau-13 Union-2.
–Redbank Valley-6 Karns City-4.
–Pine-Richland-8 Central Catholic-3.
–Mars-11 Armstrong-1 in five innings.
–Highlands-2 Knoch-1.
–Indiana-9 Freeport-4.
–North Catholic-8 Burrell-7.
–Keystone-4 AC Valley-1.
Softball:
–South Fayette-14 Butler-3 in six innings.
–Moniteau-24 Union-0 in five innings. Emma Covert drove in six runs to lead the Warriors.
–Karns City-14 Redbank Valley-0 in five innings. Ashley Fox went 4-for-4 with eight RBI's for the Gremlins. She had two home runs, a triple and scored four runs.
–AC Valley-13 Keystone-7. Andrea Meals had a pair of home runs for the Falcons.
–Corry-7 Slippery Rock-6. Mackenzie Hartley and Kinzie Miller drove in two runs each for the Rockets.
–Grove City-18 Oil City-1 in five innings.
–Deer Lakes-3 Pine-Richland-0.
Girls Lacrosse:
–Moon-12 Butler-6. Becca Allison led Butler with 3 goals.
–North Allegheny-23 Freeport-5.
Boys Volleyball:
–Butler-3 Shaler-1.
–Seneca Valley-3 Pine-Richland-1.
–North Catholic-3 Hopewell-0.
The post High School Sports results from Tuesday appeared first on ButlerRadio.com – Butler, PA.