High School Sports scores from Monday: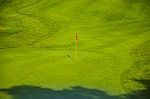 –Butler-202 North Hills-225. Butler's Drew Kukla led all golfers with a 36. Nick Penrod added a 38. The Golden Tornado improved to 3-1 overall. They host North Allegheny Wednesday at Butler Country Club.
–Freeport-225 Burrell-230.
–Seneca Valley-107 Shaler-215.
–Armstrong-195 Knoch-214.
–Shady Side Academy-202 Mars-214
#1 singles Teddi Isherwood (B) defeated Lydia Valentine (S) 6-0, 6-0
#2 singles Reagan Sommariva (B) defeated Lily Buckshaw (S) 6-0, 6-1
#3 singles Savana Turner (B) defeated Kayli Hannan (S) 6-0, 6-0
#1 doubles Jenna Kunst & Sydney Hanratty (B) defeated Maura Rost & Caterina Posa 6-0, 6-1
#2 doubles Mercedes Belch & Lexi Chappel (B) defeated Allison Ketterer & Olivia Wilkins 4-6, 6-0, 6-2
Butler is 1-1 in section play and 3-1 overall Butler Plays North Hills at home .