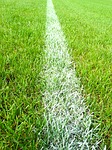 High School Sports Results from Wednesday:
–Seneca Valley-1 Butler-0.
–Pine-Richland-7 Shaler-0.
–North Allgheny and North Hills ended in a scoreless, overtime tie.
–Mars-4 Hampton-0. Ellie Coffield had a hat trick for the Planets.
–Freeport-6 Highlands-1. The Yellow Jackets improved to 10-0-1 in section play with one section game remaining.
–Central Valley-3 Mars-1.
BC3 Women's Volleyball team shutout the Community College of Beaver County 3-0. (26-24, 25-18 & 25-12).
Emily Magusiak had eight kills for the Lady Pioneers. Makenzie Craig had seven kills. Kelly Kabay had five digs. Haley Caldwell had 17-digs and Brittany Bianco had 16-digs and 24-assists. BC3 is now 14-4 overall and 8-1 in conference play. They will host Pennsylvania Highlands Community College Friday at 6pm.