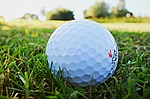 -The Seneca Valley and Mars Golf teams have reached the 3A WPIAL Team Championships after both teams finished second overall in their respective semi-final matches Tuesday. Seneca Valley was runner-up to Central Catholic at Beaver Valley Golf Club, led by Nolan Nicklas who shot a 73. Mars finished second to Fox Chapel at The Links at Spring Church in Apollo, led by Blake Bertolo with a 74.
–North Catholic also reached the 2A WPIAL Championships after a runner-up performance to Derry at the Meadowink Golf Club in Murraysville.
The WPIAL Championships will be held Thursday at Cedarbrook Golf Club in Belle Vernon.
Boys Soccer:
–Karns City took their 18th consecutive Upper Allegheny Valley Soccer League South Division title with a 15-2 victory over Keystone. The Gremlins had 11 different goal-scorers.
Girls Soccer:
–Seneca Valley handed Butler their first loss of the season with a 2-1 win last night in Class 4A Section-1. Butler fell to 11-1-2 overall and 5-1-2 in Class 4A Section-1. The Raiders improved to 10-3-2 overall and 5-2-1 in their section.
–Mars-3 Blackhawk-0.
–North Catholic-2 Quaker Valley-0. Lauren MacDonald scored both goals for the Trojanettes as they improved to 13-1 overall and finished 9-1 in Class 2A Section-1.
–Franklin Regional-3 Knoch-0.
–Freeport-5 Highland-2.
Girls Volleyball:
–Butler-3 North Hills-0.
–Pine-Richland-3 Seneca Valley-0.
–Freeport-3 Hampton-2. The Yellow Jackets improved to 10-1 overall and 9-1 in Class 3A Section-5.
–North Catholic-3 Seton LaSalle-0. The Trojanettes remained unbeaten at 11-0 overall and 9-0 in Class 2A Section-2.
The post High School Sports – Three golf teams shoot WPIAL semifinal runner-up cards/KC Soccer clinches another title appeared first on ButlerRadio.com – Butler, PA.