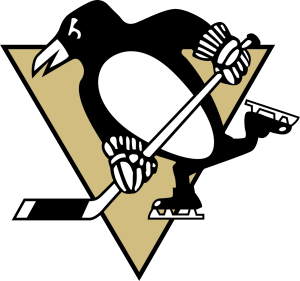 The Philadelphia Flyers defeated the Pittsburgh Penguins 7-2 last night in the first of two games between the interstate rivals. The Flyers built a 4-0 lead into the third period, before Sidney Crosby scored his 21st goal of the season on a power play. Casey DeSmith started in goal for the Penguins, and stopped 33 of 37 shots through two periods. He did not return for the third period, after apparently suffering a lower body injury.
The loss allowed the Washington Capitals to tie the Pens for first place in the East Division. The Capitals defeated the New York Rangers 6-3 last night, eliminating the Rangers from the playoffs. The Capitals still have four games remaining in the regular season to the Penguins three.
The Pens play the Flyers again tonight at 7pm. Pre-game on WISR is 6:30pm.
Penguins center Evgeni Malkin played in his first game since March 16th after suffering a knee injury.
The Pens were without defenseman Mike Matheson last night, who was hit in the face with a puck in the Pens win over Washington Saturday. He is considered week-to-week. Matheson was struck by Penguins goaltender Tristan Jarry on a puck-clearing attempt.
Boston defeated New Jersey 3-0 last night, and combined with the New York Islanders losing 4-2 to Buffalo, the Bruins have moved ahead of the Islanders in the East Division, and are now just three points out of first place.
The post Penguins lose game/first place and DeSmith appeared first on ButlerRadio.com – Butler, PA.