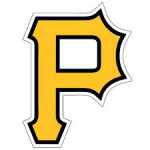 The Pittsburgh Pirates defeated the Cincinnati Reds 5-2 Sunday. Starling Marte led the Bucs with three hits and drove in two runs. John Jaso also drove in two runs. Jameson Taillon was lifted after pitching to two batters in the fifth inning, but the Pirates bullpen did not allow a run over the final five innings. A.J Schugel picked up the win with two scoreless innings. Felipe Rivero earned his 16th save of the year. Taillon allowed two runs, one earned, and five hits over four innings. He walked four and struck out four.
The Bucs took two of three games in the series and improved to 63-68 overall. They head to Wrigley Field to begin a three-game series with the first-place Chicago Cubs tonight. The Pirates trail the Cubs be seven games. First pitch tonight is 8:05pm. Pre-game on WISR 680am is 7:40pm.
Second baseman Adam Frazier left the game with a hamstring injury in the third inning.
Japan defeated the team from Texas 12-2 Sunday afternoon to win the Little League World Series in Williamsport, Pennsylvania.