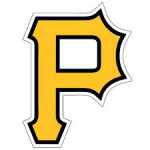 The Pittsburgh Pirates host the Cincinnati Reds tonight at PNC Park. First pitch is 7:05pm. Pre-game on WISR 680am is 6:40pm. Jameson Taillon will start for the Bucs tonight.
The Pirates traded reliever Tony Watson to the Los Angeles Dodgers prior to the trade deadline Monday. The Dodgers sent 18-year old infielder Oneil Cruz and 21-year old pitcher Angel German to the Bucs. Both players are in the Single-A level. The 32-year old Watson is a free agent at the end of this season.
The Pirates acquired 40-year old reliever Joaquin Benoit from Philadelphia for 23-year old Seth McGarry who has been a relief pitcher for Single-A Bradenton. Benoit has appeared in 44 games this year for the Phillies, and has a 4.07 ERA.
Some of the other trade deadline moves: The Chicago Cubs acquired former Pirate reliever Justin Wilson and catcher Alex Avila. Milwaukee re-acquired former closer Jeremy Jeffress from Texas.
The Dodgers acquired Texas starting pitcher Yu Darvish Monday. The New York Yankees acquired Oakland starter Sonny Gray.