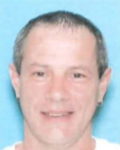 The man accused of a kidnapping on Thursday in Slippery Rock and then arson on Friday in Westmoreland County was found dead of an apparent self-inflicted gunshot wound following a police chase.
State police had been searching for 52-year-old John O'Leary of Munhall for allegedly kidnapping a woman at gunpoint Thursday at the Slippery Rock Campground in Worth Township. The woman did manage to escape.
Police believe O'Leary then set the woman's Irwin home on fire on Friday afternoon. No one was hurt.
Authorities spotted O'Leary late Friday afternoon in the Greenfield area of Pittsburgh. Police say he either crashed his car during the police chase and then shot himself, or died from a self-inflicted gunshot wound before crashing his car.
O'Leary had previously served 10 to 20 years for criminal homicide in the 80s.
The post Kidnapping, Arson Suspect Dead After Police Chase Friday appeared first on ButlerRadio.com – Butler, PA.