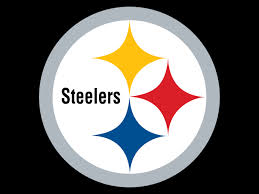 The Pittsburgh Steelers have announced their inaugural class for the "Hall of Honor". It includes 27 men, 23 of whom are enshrined in the Pro Football Hall of Fame. The list begins with the late Art Rooney and includes the likes of L.C. Greenwood, Donnie Shell, Andy Russell and Dick Hoak, who are not members of the Hall. The inaugural class will be recognized during the Steelers game with the Green Bay Packers November 26th.
The Steelers visit the Carolina Panthers to finish their preseason tomorrow night at 7:30pm. Pre-game on WISR 680am will be 5:30pm.
The Steelers have acquired tight end Vance McDonald from the San Francisco 49ers for a fourth-round draft pick next season. McDonald was the 49ers second-round draft pick in 2013 and he was signed to a large contract by San Francisco last year, but has been unable to stay healthy. He also has the highest pass drop-rate among active tight ends in the NFL. The Steelers will owe him just over $2 million this season.