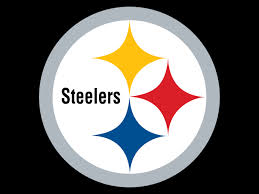 The Pittsburgh Steelers defeated the Kansas City Chiefs 19-13 Sunday at Arrowhead Stadium. Running back Le'Veon Bell rushed 32 times for 179 yards and a touchdown in the victory, while the Steelers defense held the Chiefs to just 28 yards rushing. Wide receiver Antonio Brown caught eight passes for 155 yards and a touchdown.
The Steelers improved to 4-2 overall and are one game in front of the Baltimore Ravens, who lost to the Chicago Bears 27-24 in overtime. Also in the AFC North, Cleveland fell to 0-6 following a 33-17 loss to Houston. The Cincinnati Bengals were idle. They come to Pittsburgh next Sunday at Heinz Field for a 4:25pm kick-off.
Tonight in Monday Night Football: Tennesse will host Indianapolis at 8:30pm.
Sunday Night Football last night: the New York Giants won their first game of the season with a 23-10 victory over the Denver Broncos.