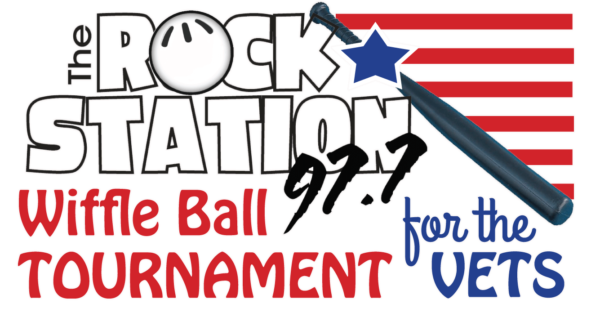 Join the The Rock Station and Mars Bank for the sixth annual Wiffle Ball Tournament for the Vets. This double elimination tournament will be held on August 20 at the Beacon Hotel in Renfrew. All proceeds will benefit the It's About the Warrior Foundation, which helps local veterans.
Entry Fee:  $60 per team
Double elimination tournament

6 person co-ed teams (at least two male & female players per team)

All players must be at least 21

First place team receives trophy
Registration Deadline: August 12, 2022
Spectators Welcome
No Outside Beverages/Coolers permitted
Raffles and Basket Auction throughout tournament
Can't find a team, but still want to help?  Contact us today at 724-283-1500 to become a sponsor!
Game Format
GENERAL:
Double elimination (number of teams TBD)
Co-Ed  6-person teams (at least 2 males & 2 females per team)
6 Inning games (extra innings if tied)
Every player must pitch one inning per game
If extra innings are needed, anyone can pitch
Underhand pitching only
Batting order determined at beginning of game and must be followed throughout game
BATTING:
Batter can strike out
A foul is a strike. Player can foul out
Fly ball caught in fair or foul territory is an out
Ground ball caught while the ball is in motion in fair territory is an out
If the batter catches the ball at any point, it is an out. Even if the ball is behind the batter or going to hit him or her
Ghost runners will be used
FIELDING:
A player must stay in his or her zone for the entire inning
The only time a player may leave the zone is to play a ball in foul territory
If a player fields or catches a ball in a zone in front of them, the play becomes whatever zone he or she was playing
If a player fields or catches a ball in a zone behind them, the play becomes whatever zone the ball is played in
Playing Field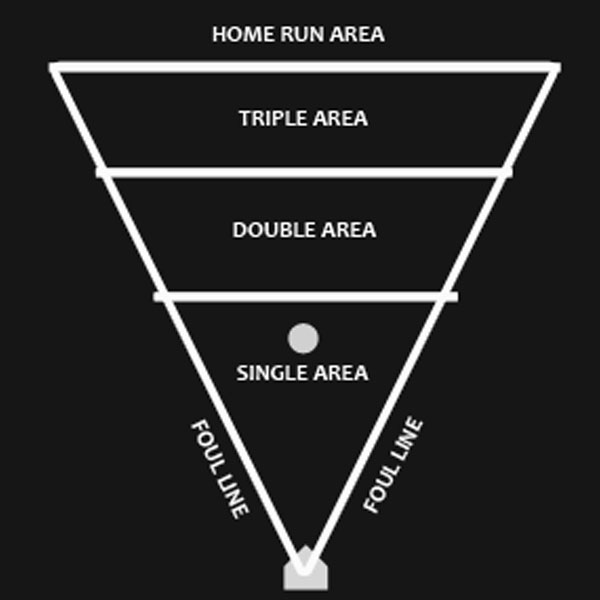 This promotion is sponsored by the third party event organizing group, which is solely responsible for its fulfillment. The It's About The Warrior Foundation name is used with permission.
More information IATWF may be found by visiting the website, www.iatw.us or by calling IATWF at 724-712-1355