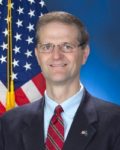 A bill authored by a local lawmaker to restructure and enhance the office of the State Fire Commissioner is one step closer to becoming law.
Senate Bill 987, authored by Republican Senator Scott Hutchinson requires senate confirmation of the Fire Commissioner who would be a member of the Cabinet and report directly to the Governor.
According to Hutchinson, this would allow the Fire Commissioner to be a better advocate for fire companies that have been struggling.
"The fire and emergency services here in Pennsylvania are in a crisis," Hutchinson said. "Recruitment and retention of personnel are at a cataclysmic level. The ability of the fire emergency companies to pay for expensive equipment and safety gear, let alone putting fuel in the fire trucks or keeping the lights on at the station, is forcing more and more departments to close their doors because of this crisis."
This bill would also designate the office of Fire Commissioner as the lead agency for fire services in Pennsylvania as well as establish a State Fire Advisory board with dedicated membership from across the state.
Hutchinson's bill is one of 27 recommendations made by a panel of fire and EMS leaders from around the state. This bill will next move to the state House of Representatives for consideration and vote.
The post Hutchinson Bill Would Make Fire Commissioner Be Confirmed By Senate appeared first on ButlerRadio.com – Butler, PA.